The official launch of our fundraising campaign on 5th March was also very much a celebration event!   An exciting digital illustration got proceedings underway which served to bring the proposals very much to life!
A full house of village residents heard presentations from the project team who recapped on the development journey up to the present. It was most exciting to learn that all permissions and approvals for the new Village Centre are now in place. We can now crack on with the necessary fundraising programme whilst being confident there are no 'red-tape' issues outstanding !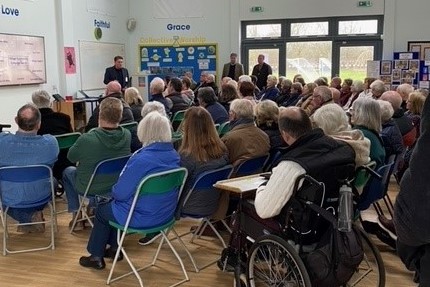 Villagers packed the school room to hear how everyone can be involved in the fundraising campaign.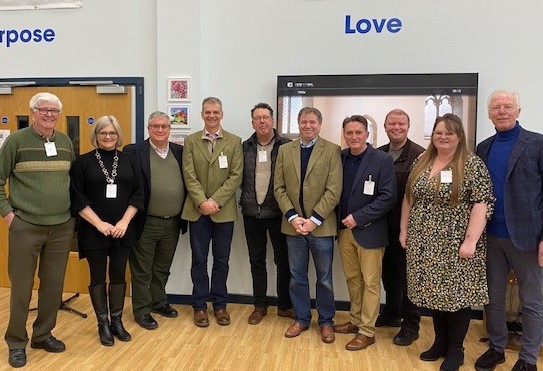 Village Centre Project Team with guests Rt Hon. Edward Argar MP and Cllr James Poland.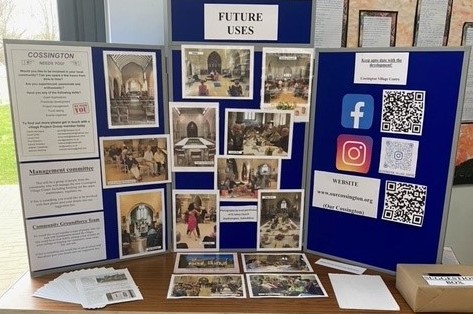 An exciting display illustrating the prospective future uses of the new Village Centre. Images kindly borrowed from Stadhampton Village Centre where a similar project was completed 10 years ago.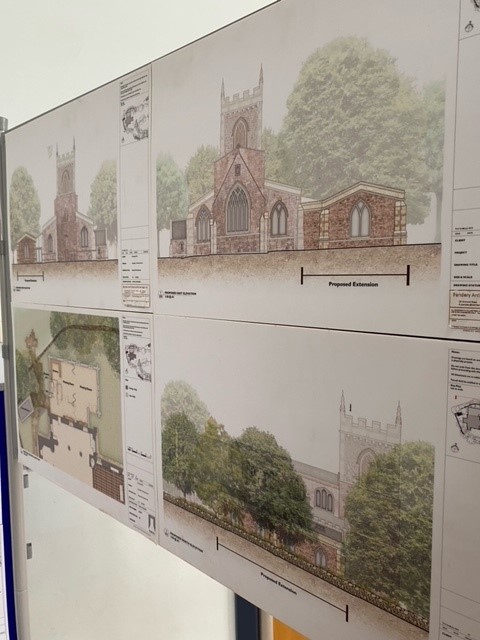 Detailed images were displayed showing the drawings and elevations of the planned annexe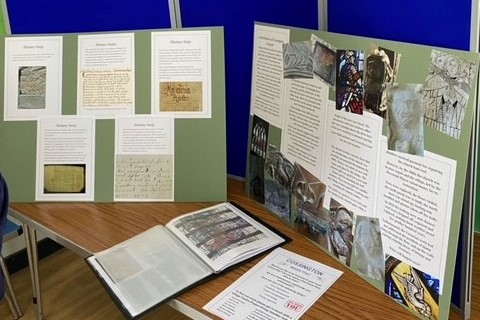 A display presenting some of the historic features and rich heritage within this ancient Grade II* listed building, very kindly researched and prepared by Lynne Ford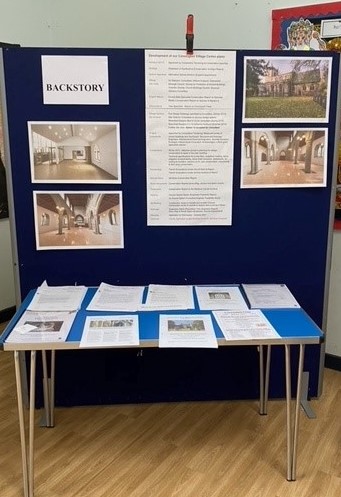 The work involved in this decade long project journey was illustrated with some of the numerous reports from specialist conservation and development consultants. These included reports from: archaeologist, engineering, English Nature (newts, bats), medieval timber specialist, monuments and stonework specialist, glazing conservators, arboriculturalist, flood risk assessment, environmental heating options, etc.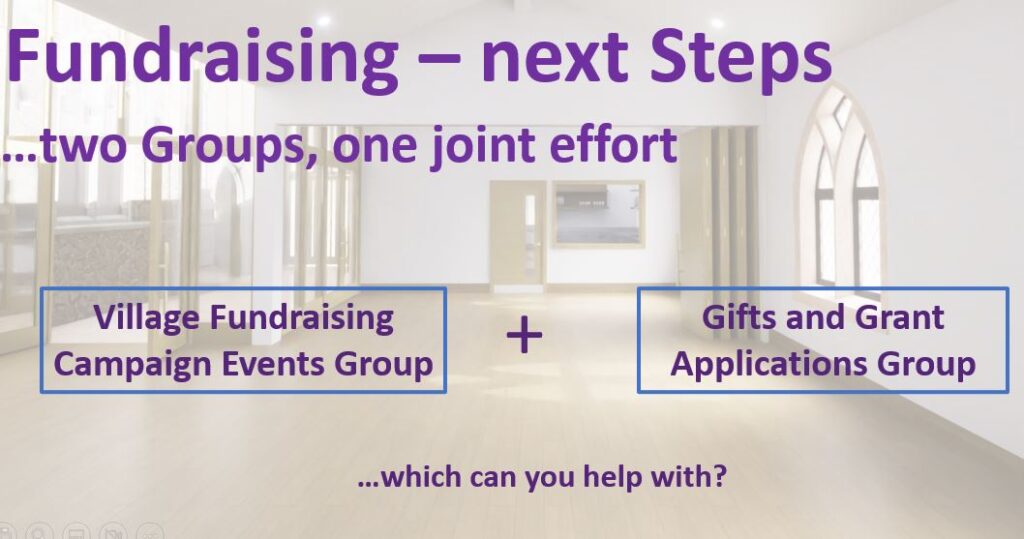 Two strands to the fundraising effort were set out. The project team called for villagers to volunteer their experience, skills and time.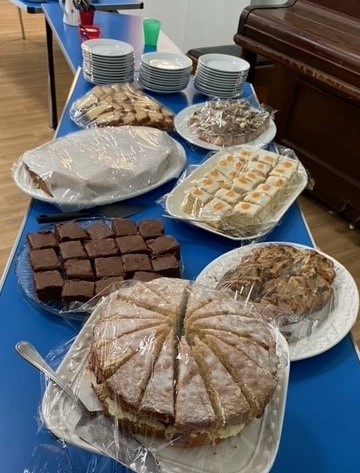 The tea and home-made cakes added to a very enjoyable Sunday afternoon.